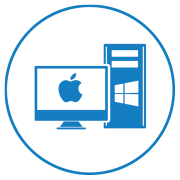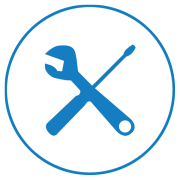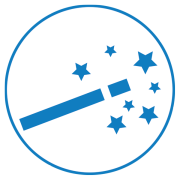 Our computer and laptop repairs cover:
general computer troubleshooting measures and repairs

data lost? immediate help! Specialists in data recovery service

hardware fault isolation tests and fixing

software fault isolation tests and removals

replacement of faulty hardware components

updating and/or upgrading of driver software

Microsoft Windows XP, Vista, Windows 7 & Windows 8, also Windows 10 repairs & restores

Apple Macbook, iPad, IPod and iMac repairs

Antivirus scans and malware scans on personal data files and virus removals

Firewall installations and configurations to keep your computer safe from hackers

reinstallation of operating systems

data backup and restore of customers personal data after fixing the pc

We also do Linux/Android installed devices!


We also repair laptop hardware:
broken laptop cases

damaged or cracked displays

faulty keyboard repairs or replacements

exchange of keyboard language layouts (Spanish keyboard to English, German, ...)

laptop battery and notebook battery replacements or exchange

renewal of faulty power supplies

repair of broken connectors on the back panel

exchange or repair of broken harddisks or disk drives (CD/DVD-RW/Bluerays/etc.)

replacement of old hard discs or small harddisks for new ones or SSD drives

all other cleaning, maintenance and repair measures
Replacements of most smart phones like Iphones and Ipads, Samsung Galaxy models, Android phones, Windows phones, Google phones and many more...
Our main concern is the clients personal data. We try to backup or extract all personal data before we reset the computer systems of faulty and broken down computers. After repairing the defective computers or laptops we restore the backed up data to the new or repaired PCs operating system so the client can resume working with his computer with all his data at his convenience afterwards.
Should you have a problem with your laptop just bring it into our shop and we'll give you a quote for the repair costs. When you leave your computer or notebook with us for repair or maintenance please be assured that we try our best to get it repaired as soon as possible. Should we need to replace a hardware component not in our stock we are relient to our hardware distributors and their time schedules for sending us the ordered components necessary for the repair of your computer. So we can not always foresee the exact repair time. But in most cases it's about 1-2 days. Anyway - most common spare parts are always in stock.
We're always interested in a successful repair and a satisfied customer. If you're happy, we're happy!